This is a sponsored post written by me on behalf of Graco.

I took the day off work and attended a wonderful Graco event hosted by Wendy Wise at La Mirada Park, California. It was a bit chilly but I was excited to meet other local bloggers and learn about the
Graco FastAction™ Fold Click Connect™ Jogger
.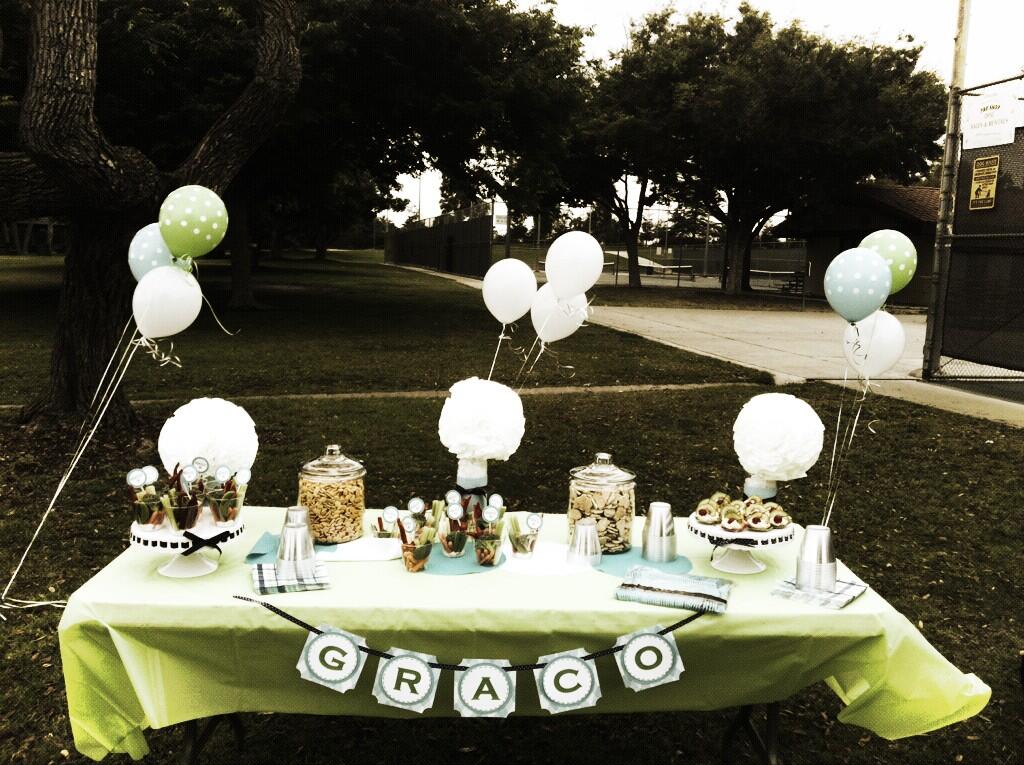 This new jogging stroller from Graco is the ultimate crossover as it can be used as a traditional travel system with the unique
Click Connect technology
allowing the infanc car seat to be secured by a one-step attachment and as an all-terrain jogger for
active moms
. It handled wonderfully in the park grass as well as the sidewalk and asphalt parking lot.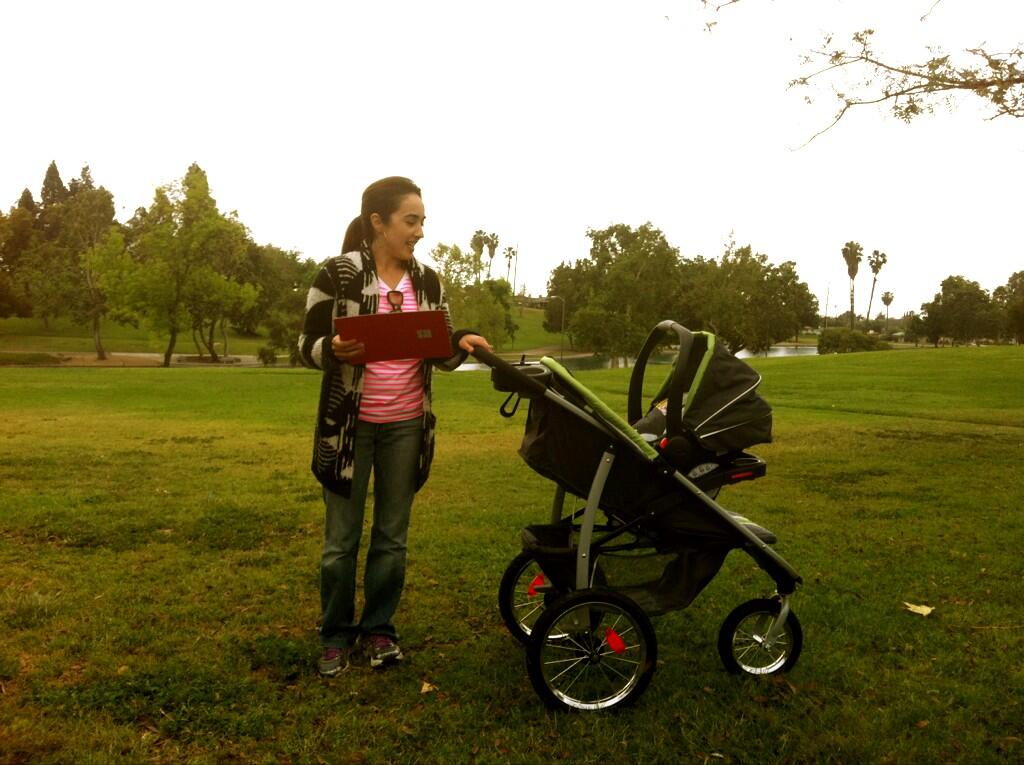 Wendy was the proud owner of the prior model and informed us of the improvements. The multi-position reclining seat can be used with a 3 or 5-point harness. It's padded for your child's comfort. Please note that you should not use the infant car seat when jogging. The large air filled tires rock and provide for comfortable suspension. They are similar to bike tires in that you can inflate when needed and if punctured, just call Graco and they will get you a replacement if not repairable.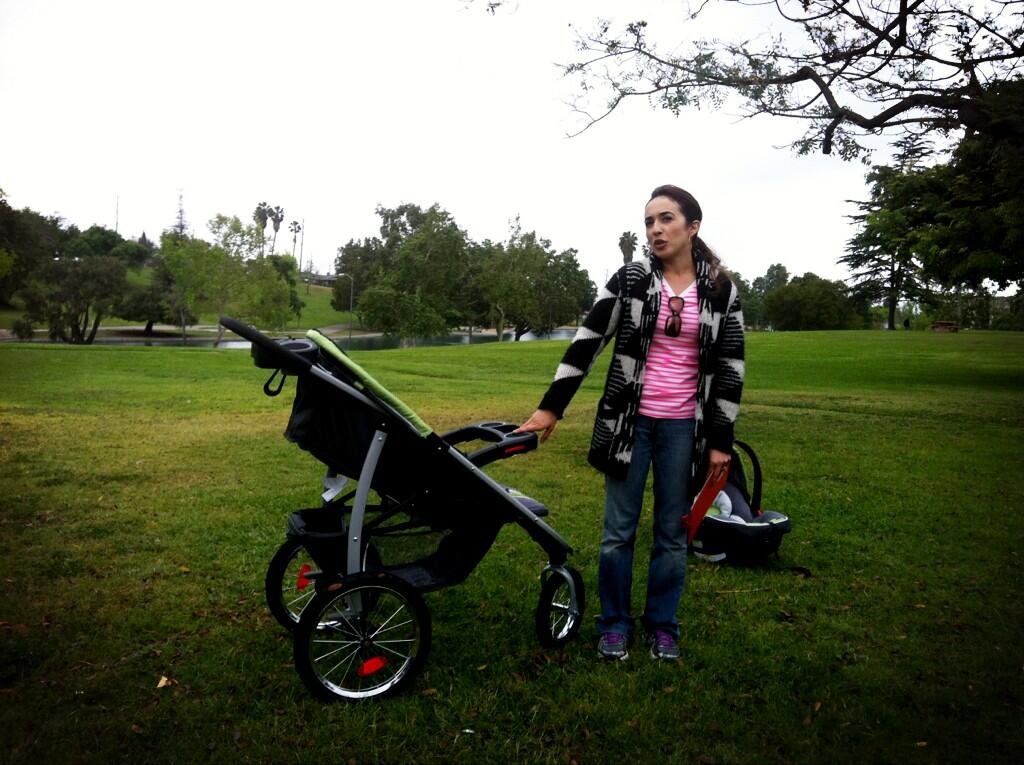 Another neat feature is that the front swivel wheel is lockable for transitioning into jogging from strolling. No more having to heave the stroller when you want to turn, just have it unlocked and smooth turns ahead. The extra large storage basket is amazing - it can fit everything and the kitchen sink. Hey moms who carry stuff for multiples when only having one child - this is the stroller for you! I was also pleasantly surprised that the
Graco stroller
came with a child's tray and parent's tray! Both feature deep cupholders and a space to put other personal items/snacks. The innovative fold is my favorite feature. Just tug up on the strap in the middle of the seat and voila - folded automatically and stands up with the kickstand.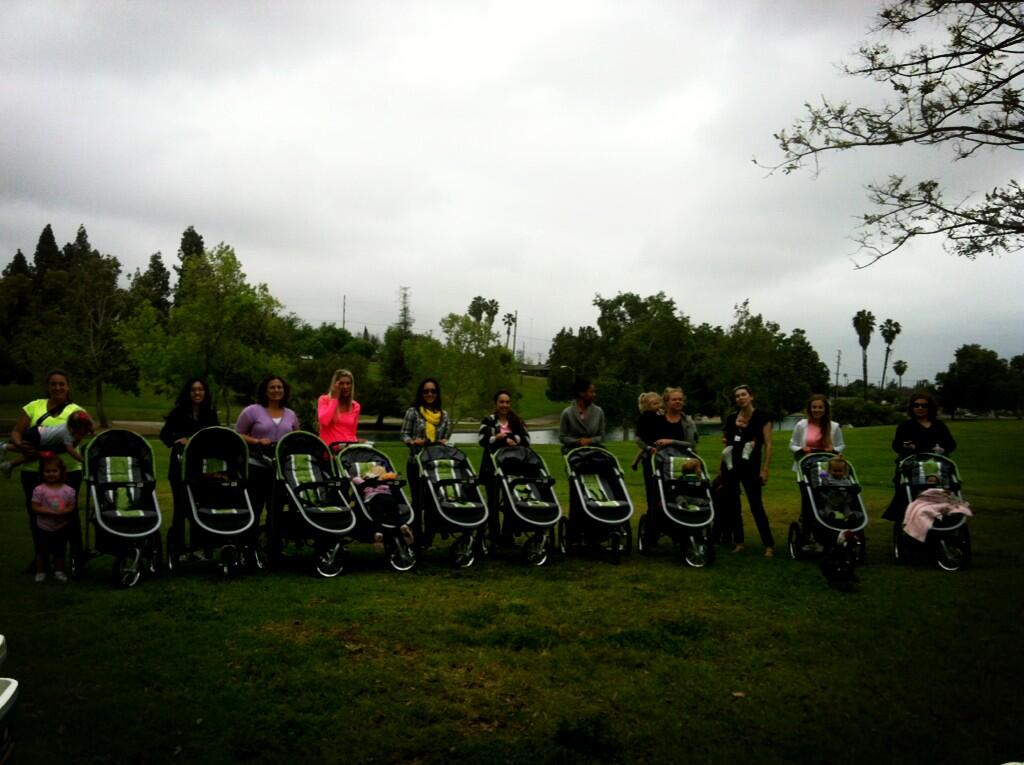 A mid-morning filled with awesome information as well as meeting @ChaosLoveJess, @DesireeEaglin, @WhimsyandWise, @Wunder_Mom, @
meganbroutian, @somedayilllearn and others.
Graco's NEW jogger

is the ultimate crossover stroller, combining all the comfort and convenience features of a traditional stroller (FastAction Fold and Click Connect Technology) with performance and maneuverability of an all-terrain jogger.

As an added bonus, Graco's innovative one-second, one-hand FastAction™ fold automatically locks & is self-standing.
This post is sponsored by the

Graco

.