I love filling the walls of our home with art and photographs. I am drawn to large pieces of art although we currently reside in a condo. The space above the fireplace had a stark white void. Therefore I gave Hubs the decision of choosing his favorite piece from Gallery Direct. He smartly chose Red Strata I by Benjamin Arnot.
The canvas is framed and the colors beautifully enhance the granite on the fireplace. I'm not a big fan of the color red in general but wow does this piece really make our living space pop. Gallery Direct provides an easy to navigate site with fantastic deals and quick shipping. They have a vast selection of awesome artwork to choose from as well as the ability to turn your own photos into artwork.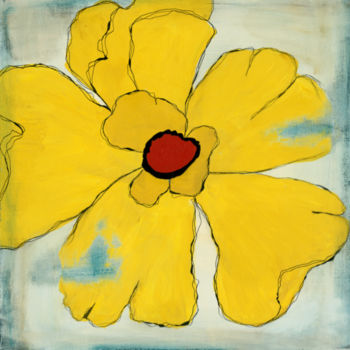 (Open to US)
(Does not include free shipping and you are not eligible if you won in the last year from Gallery Direct)
The product(s) in this review was provided to me free of cost for being an Ambassador. All opinions expressed in this post are my own and are not influenced by monetary compensation.