One great bonus of Hubs working in the retail field is that he gets to meet fantastic people with equally fantastic products. He connected me with Shimmer & Bliss' My-Cherie. She is an artist who creates the most amazing hand-dyed silk scarves.
Growing up in Florida I did not really have an opportunity to sport scarves. Ok let's be real. I didn't own a scarf period. Now living in California, there is somewhat of a chill in the air during late Fall/Winter and who can resist scarves purely for fashion? Especially when you see celebrities wearing them even in 90 degree heat with tshirts/tank tops. They look chic without a bead of sweat!
Shimmer & Bliss scarves are all 100% "air silk", handcrafted and crinkled with a raw finish. They arrive in eco-friendly packaging (many uses for the containers - Kenzie has already claimed them as of this writing).
I reviewed the Sage and Black scarves. I love the feel of these scarves. Very light yet provides unbelievable warmth. Yes that is my signature scarf tying in the photo. I actually like the look of the double scarves. The colors are vibrant and my photos do not do the scarves justice. These are perfect for keeping you warm in the fall/winter and making you stylish in the spring. I love the look of the head scarf but am not bold enough to pull it off. I think it's also in part to my odd head shape :)
*MIL has now claimed the Sage scarf...only a day after my wear.
Shimmer & Bliss is now offering my followers 20% off by entering coupon code:

bliss20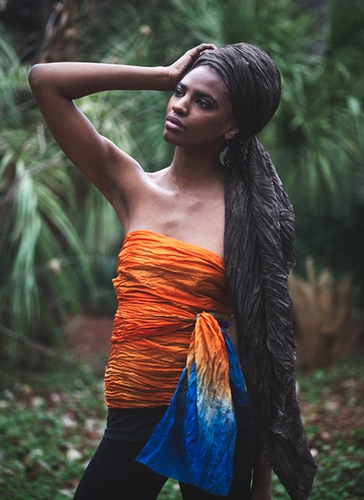 Please leave a separate comment for each entry.
MANDATORY ENTRIES:
1. Follow me on GFC & state what color scarf you love!
EXTRA ENTRIES:
[can be done everyday for an extra entry]
8. Comment on any non-giveaway post
9. Post this giveaway on a giveaway linky list and leave url
10. Grab my Button and leave url
I received these items to review, but all opinions are 100% my own.